Confezione regalo marchiata per 3 bottiglie Borgo Vecchio della linea 0,500 Grappe giovani, invecchiate, Riserva e Amaro.
Il seguente cofanetto sostituisce in fase di acquisto le precedenti confezioni delle singole bottiglie.
L'immagine è puramente esplicativa del prodotto e non include le bottiglie esposte.
Componi la tua confezione regalo, seleziona fino a 6 bottiglie cliccando il tasto "aggiungi" sulle rispettive anteprime e premi sul tasto acquista.
Infine scegli quante confezioni regalo vuoi acquistare e procedi cliccando sul tasto "aggiungi al carrello"
Resetting the box will remove all the added products.
Expand Box
Grappa 50° Bianca
500ml
28,50

€

Incl. Vat
Show Details
Hide Details
Grappa 50° Bianca - 500 ml – Formato: 500 ml, Confezione: No
Grappa 50° Bianca
500ml
30,00

€

Incl. Vat
Show Details
Hide Details
Grappa 50° Bianca - 500 ml – Formato: 500 ml, Confezione: Sì
Grappa di Amarone
500ml
25,90

€

Incl. Vat
Show Details
Hide Details
Grappa di Amarone - 500 ml – Formato: 500 ml, Confezione: No
Grappa di Amarone
500ml
27,40

€

Incl. Vat
Show Details
Hide Details
Grappa di Amarone - 500 ml – Formato: 500 ml, Confezione: Sì
Grappa di Pinot Nero
500ml
24,50

€

Incl. Vat
Show Details
Hide Details
Grappa di Pinot Nero - 500 ml – Formato: 500 ml, Confezione: No
Grappa di Pinot Nero
500ml
26,00

€

Incl. Vat
Show Details
Hide Details
Grappa di Pinot Nero - 500 ml – Formato: 500 ml, Confezione: Sì
Grappa di Moscato
500ml
25,90

€

Incl. Vat
Show Details
Hide Details
Grappa di Moscato - 500 ml – Formato: 500 ml, Confezione: No
Grappa di Moscato
500ml
27,40

€

Incl. Vat
Show Details
Hide Details
Grappa di Moscato - 500 ml – Formato: 500 ml, Confezione: Sì
Grappa Trentina di Teroldego
500ml
24,50

€

Incl. Vat
Show Details
Hide Details
Grappa Trentina di Teroldego - 500 ml – Formato: 500 ml, Confezione: No
Grappa Trentina di Teroldego
500ml
26,00

€

Incl. Vat
Show Details
Hide Details
Grappa Trentina di Teroldego - 500 ml – Formato: 500 ml, Confezione: Sì
Grappa di Müller Thurgau
500ml
22,00

€

Incl. Vat
Show Details
Hide Details
Grappa di Müller Thurgau - 500 ml – Formato: 500 ml, Confezione: No
Grappa di Müller Thurgau
500ml
24,50

€

Incl. Vat
Show Details
Hide Details
Grappa di Müller Thurgau - 500 ml – Formato: 500 ml, Confezione: Sì
Grappa 50° Nera
500ml
28,50

€

Incl. Vat
Show Details
Hide Details
Grappa 50° Nera - 500 ml – Formato: 500 ml, Confezione: No
Grappa 50° Nera
500ml
30,00

€

Incl. Vat
Show Details
Hide Details
Grappa 50° Nera - 500 ml – Formato: 500 ml, Confezione: Sì
Grappa Di Moscato Barrique Rovere
500ml
32,90

€

Incl. Vat
Show Details
Hide Details
Grappa Di Moscato Barrique Rovere - 500 ml – Formato: 500 ml, Confezione: No
Grappa Di Moscato Barrique Rovere
500ml
34,40

€

Incl. Vat
Show Details
Hide Details
Grappa Di Moscato Barrique Rovere - 500 ml – Formato: 500 ml, Confezione: Sì
Grappa di Müller Thurgau Barrique
500ml
29,90

€

Incl. Vat
Show Details
Hide Details
Grappa di Müller Thurgau Barrique - 500 ml – Formato: 500 ml, Confezione: No
Grappa di Müller Thurgau Barrique
500ml
31,40

€

Incl. Vat
Show Details
Hide Details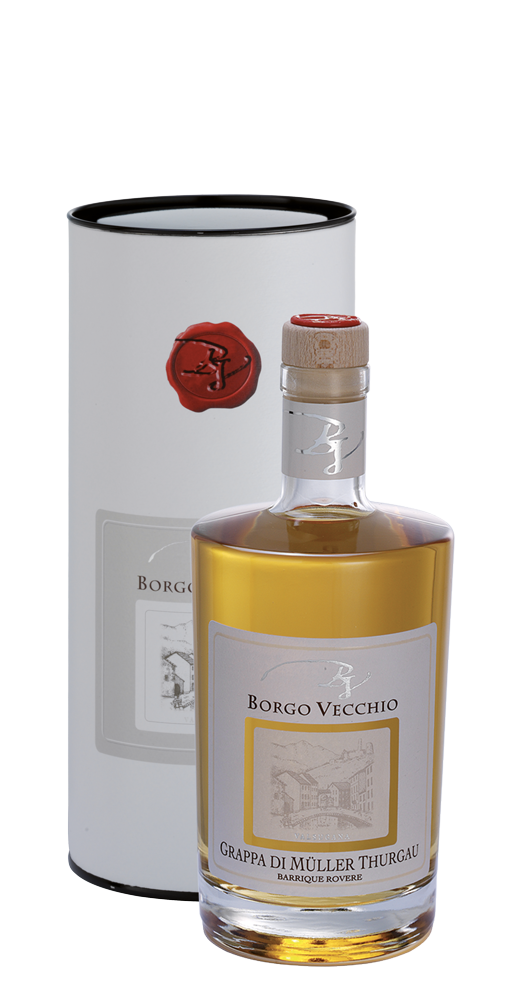 Grappa di Müller Thurgau Barrique - 500 ml – Formato: 500 ml, Confezione: Sì
Grappa Gewürztraminer Barrique Ciliegio
500ml
32,90

€

Incl. Vat
Show Details
Hide Details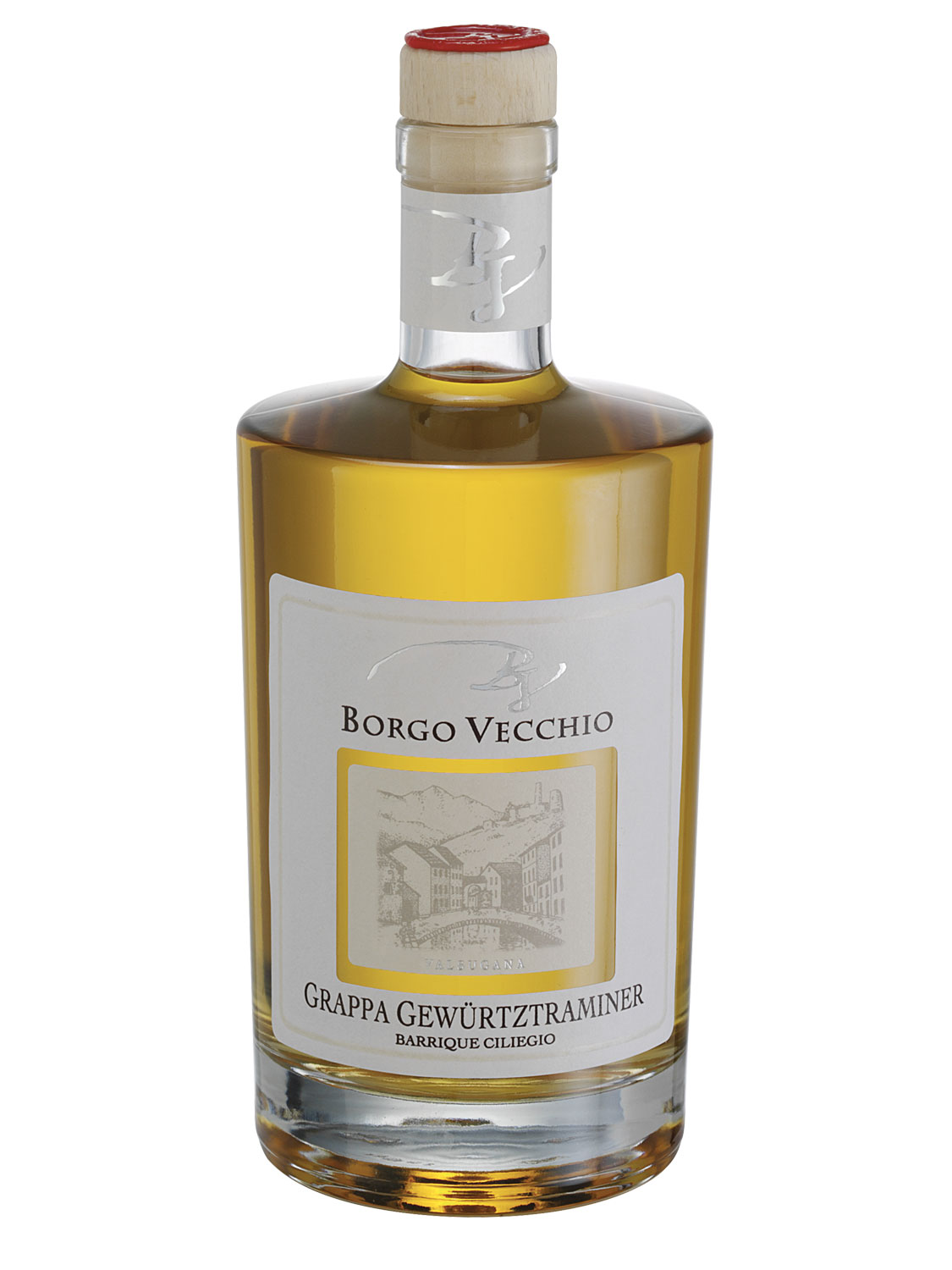 Grappa Gewürztraminer Barrique Ciliegio - 500 ml – Formato: 500 ml, Confezione: No
Grappa Gewürztraminer Barrique Ciliegio
500ml
34,40

€

Incl. Vat
Show Details
Hide Details
Grappa Gewürztraminer Barrique Ciliegio - 500 ml – Formato: 500 ml, Confezione: Sì
Grappa Barrique
500ml
27,90

€

Incl. Vat
Show Details
Hide Details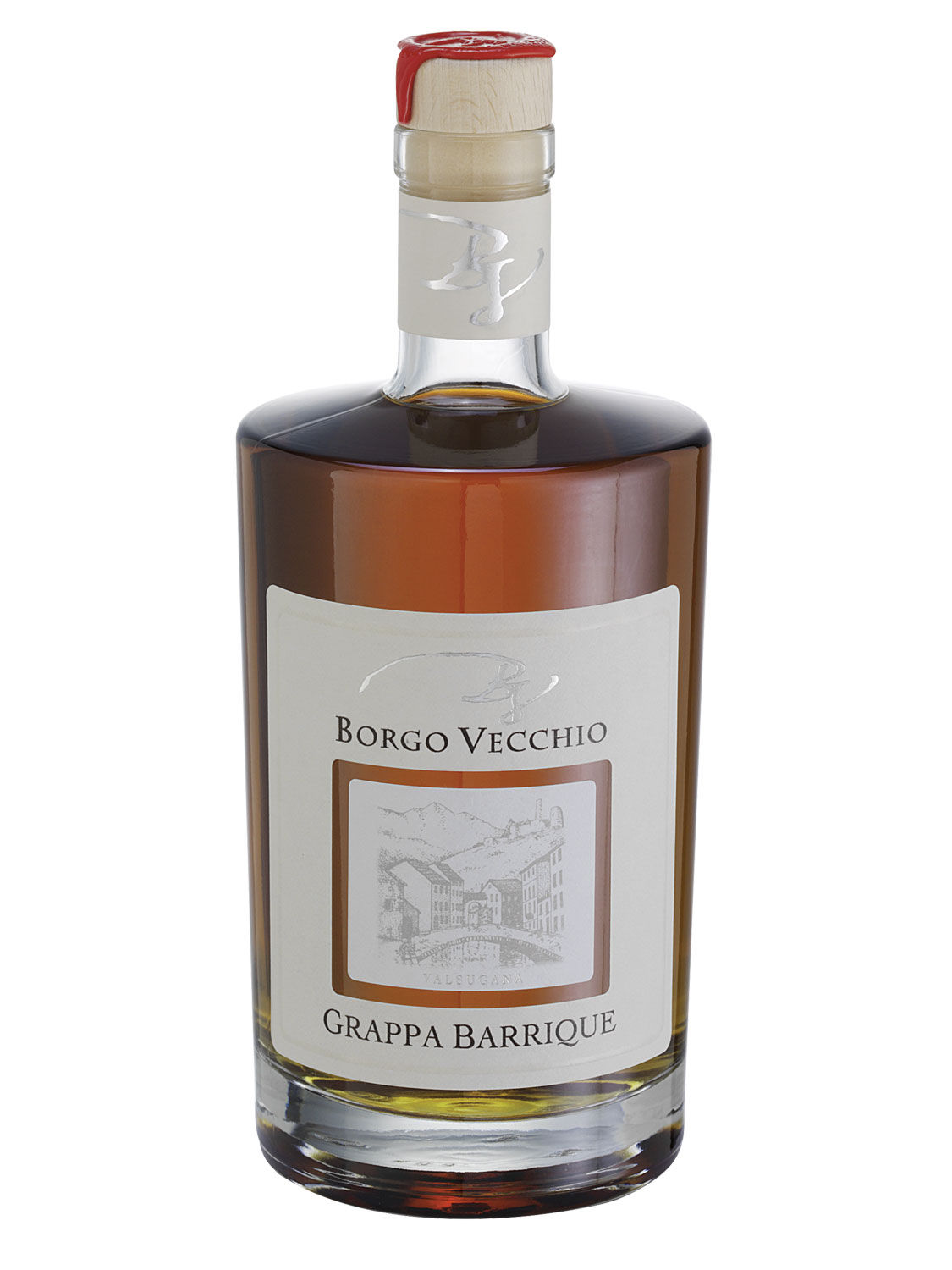 Grappa Barrique - 500 ml – Formato: 500 ml, Confezione: No
Grappa Barrique
500ml
29,40

€

Incl. Vat
Show Details
Hide Details
Grappa Barrique - 500 ml – Formato: 500 ml, Confezione: Sì
Grappa di Barolo Barrique Rovere
500ml
32,90

€

Incl. Vat
Show Details
Hide Details
Grappa di Barolo Barrique Rovere - 500 ml – Formato: 500 ml, Confezione: No
Grappa di Barolo Barrique Rovere
500ml
34,40

€

Incl. Vat
Show Details
Hide Details
Grappa di Barolo Barrique Rovere - 500 ml – Formato: 500 ml, Confezione: Sì
Grappa Gran Riserva 2004
500ml
41,80

€

Incl. Vat
Show Details
Hide Details
Grappa Gran Riserva 2004 - 500 ml – Formato: 500 ml, Confezione: No
Grappa Gran Riserva 2004
500ml
43,30

€

Incl. Vat
Show Details
Hide Details
Grappa Gran Riserva 2004 - 500 ml – Formato: 500 ml, Confezione: Sì
Grappa Gran Riserva 1993
500ml
49,00

€

Incl. Vat
Show Details
Hide Details
Grappa Gran Riserva 1993 - 500 ml – Formato: 500 ml, Confezione: Sì
Amaro del Borgo alle Erbe
500ml
19,80

€

Incl. Vat
Show Details
Hide Details
Amaro del Borgo alle Erbe - 500 ml – Formato: 500 ml, Confezione: No
Amaro del Borgo alle Erbe
500ml
21,30

€

Incl. Vat
Show Details
Hide Details
Amaro del Borgo alle Erbe - 500 ml – Formato: 500 ml, Confezione: Sì
Gin Dry
500ml
28,00

€

Incl. Vat
Show Details
Hide Details
Gin Dry - 500 ml – Formato: 500 ml, Confezione: No
Gin Dry
500ml
30,00

€

Incl. Vat
Show Details
Hide Details
Gin Dry - 500 ml – Formato: 500 ml, Confezione: Sì
Acquavite di Pera Williams
500ml
44,50

€

Incl. Vat
Show Details
Hide Details
Acquavite di Pera Williams - 500 ml – Formato: 500 ml, Confezione: No
Acquavite di Pera Williams
500ml
46,00

€

Incl. Vat
Show Details
Hide Details
Acquavite di Pera Williams - 500 ml – Formato: 500 ml, Confezione: Sì
Acquavite di Albicocca
500ml
44,50

€

Incl. Vat
Show Details
Hide Details
Acquavite di Albicocca - 500 ml – Formato: 500 ml, Confezione: No
Acquavite di Albicocca
500ml
46,00

€

Incl. Vat
Show Details
Hide Details
Acquavite di Albicocca - 500 ml – Formato: 500 ml, Confezione: Sì
Geist di Lampone
500ml
44,50

€

Incl. Vat
Show Details
Hide Details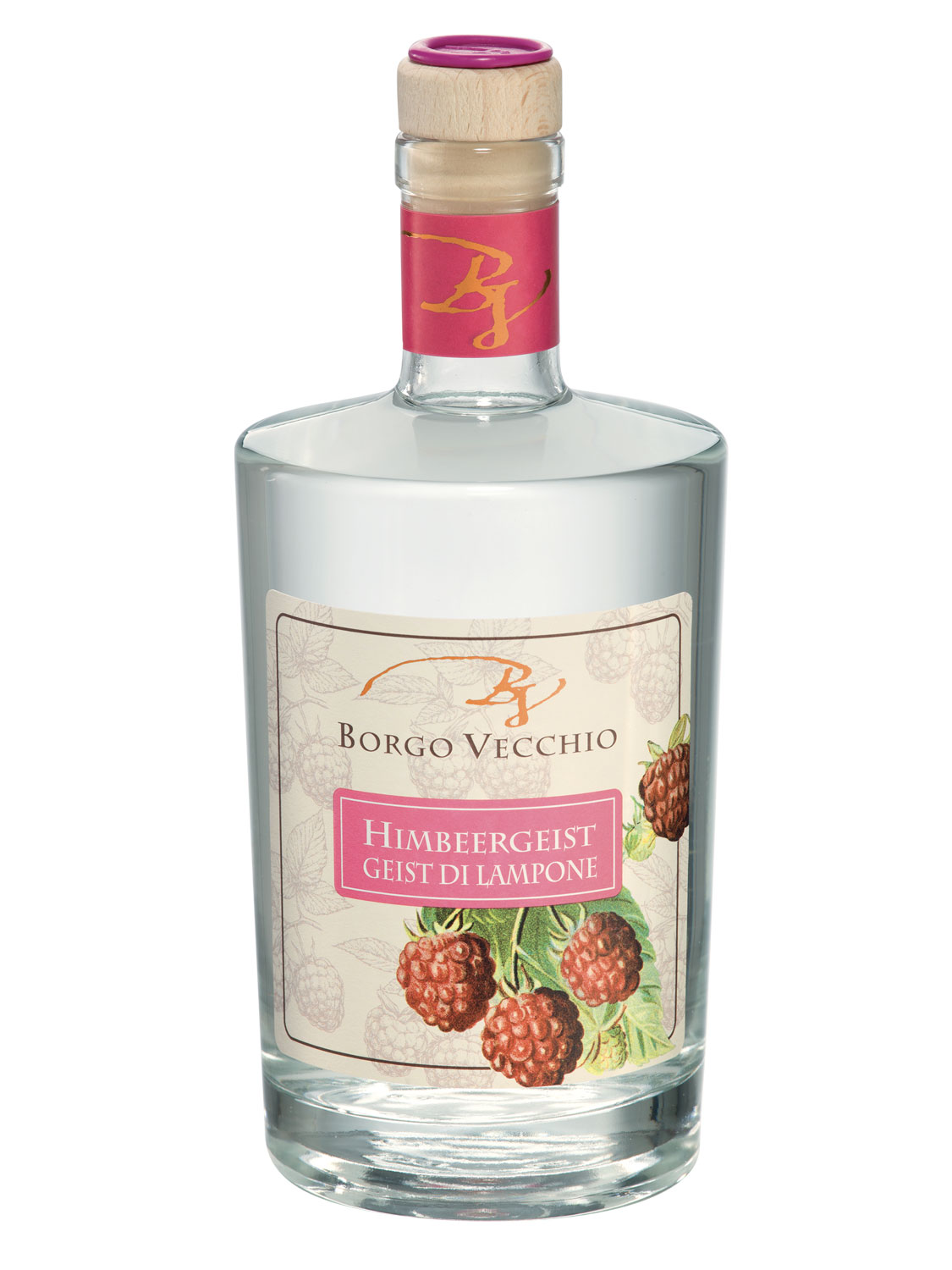 Geist di Lampone - 500 ml – Formato: 500 ml, Confezione: No
Geist di Lampone
500ml
46,00

€

Incl. Vat
Show Details
Hide Details
Geist di Lampone - 500 ml – Formato: 500 ml, Confezione: Sì